资讯中心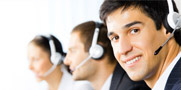 咨询热线:
0512-55001885
邮件: sundy@barnettcn.com
电话:0512-55001885
地址: 江苏省苏州市昆山市玉山镇龙生路428号
Enterprise Spirit:Humanism.Service.Excellent
Respecting characters and demands of each individuals,regarding talented person as the first factor of company's development.Taking satisfying customers&employees' needs as eternal aim;Unifying individual value and enterprise's benefit in greatest extent;Setting up ideology of "Service is the lifeline for Barnett's existence and development ";Fully Playing role in activity and creativity to provide high quality service for customers&employees and improving satisfaction degree constantly.People in Barnett should chase for excellence in engagement,management and service,Performing a brilliant life in working,life and study.
Enterprise Prospects: To be the first-class enterprise in machinery equipment industry in China.
Foundation on years' accumulated experiences and services, insisting on the engaged ideology of professionalization,scale-up and integration,gradually developed to be "First-class machinery Equipment enterprise in China."
Enterprise Ethics:behavior in honesty and Conduction in integrity.
Always adhere to manage enterprise with virtue. People in Barnett should combine integrity with ability;regard both behavior and work as equal important;Be honest in both figure and wording.Following markets rules and devote efforts to help Barnett to be a famous enterprise that customer reliable.
Enterprise manner:Persistent development and continuous improvement .
Based on the developmental motivation and diversified demand,keeping improving service quality,upgrading quality level,training market competitiveness to realize enterprise's sustainable development.
Enterprise Quality Policy:Quality guarantee and integrity first.
Elaborately management:taking law and regulations as standard,according to management process to implement working requirements to every step of position and strive to be the perfect one.
Considerate Service: Taking customer first as guidance and best service as principle to meet increasingly service demands from customers.
Service Principle:Enthusiasm,consideration,profession and dedication.
Proposing service culture of " making customer satisfy as center",with passionate attitude,thoughtful service,professional management and dedicated communication to make property management preserve and increase value and make customer feel comfortable and at ease.
Enterprise values: Reputation,responsibility and harmony.
With well-deserved reputation to guarantee a healthy and lasting development,to realize promises we made to society and customers.Building up a harmonious culture and figure.